Who is Keystone Postcard?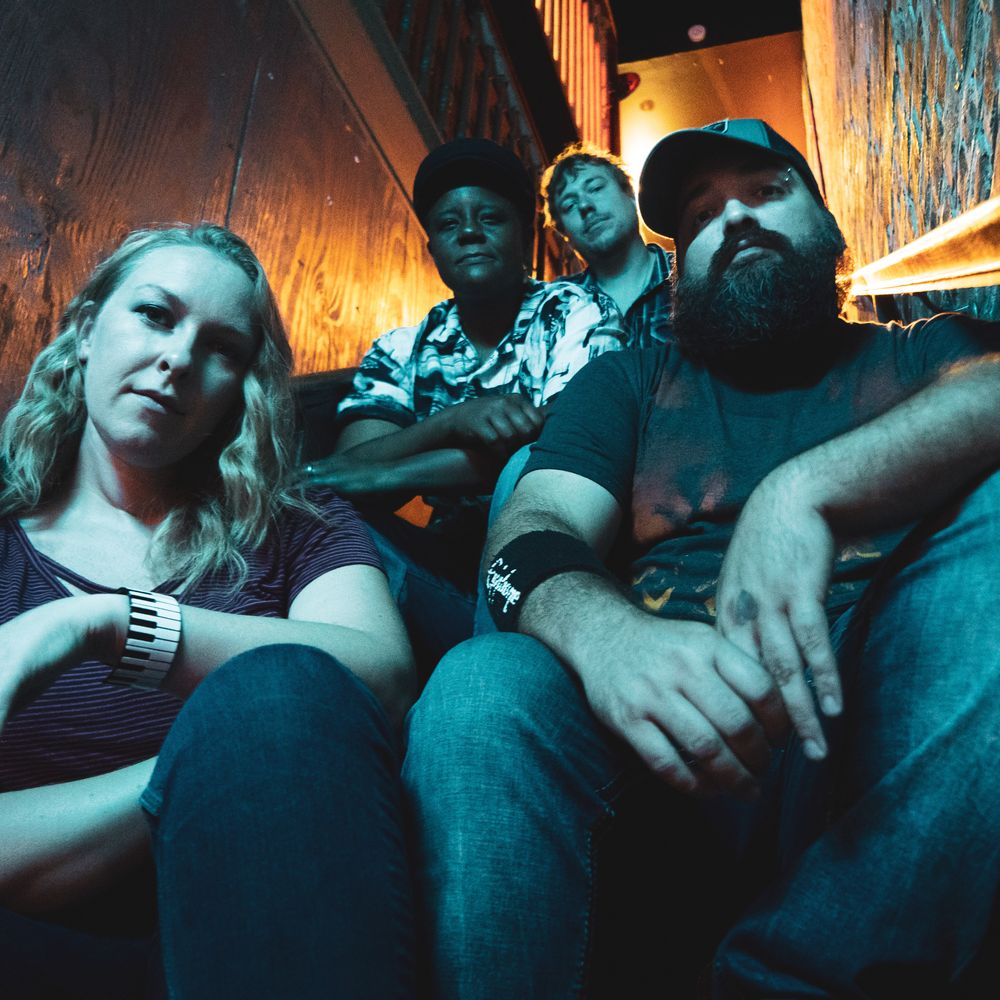 Keystone Postcard
Savannah, GA based band
Keystone Postcard is a band with passion for performance. The band, and its members, are the winners of 5 Best of Savannah Awards in 2021 from Connect Savannah Magazine. Including Best Rock Band, Best All-around Musician, and Best Vocalist. They take deep pride in these titles and deeply appreciate the fan support which made it happen!
...but what's up with the name, Keystone Postcard?
It all started in Pennsylvania (nicknamed the "keystone" state) with The Solis Duo. Victor and Becky Solis relocated to Savannah, GA in 2011. Here they met the talented Matt Daggett and started playing music with him in 2014. Over the past few years, they have played hundreds of shows at dozens of venues all over the low country. They became staples at local restaurants, bars, and vacation resorts in Savannah, Bluffton, and Hilton Head. During these shows they would interact with many people from various cities. Although, today it may be SMS, snaps, FB stories, or IG reelz, that these fans use - the sentiment of sending little snapshots of their vacations or new hometowns back to loved ones still remains. Sharing postcards "wishing they were here" resonated with this group. 
...the beat goes on...
On New Year's Eve 2020, after years of keeping a beat together, they played their last gig with drummer, Rochelle Coatney. Since Rochelle's move to North Caroline, Keystone Postcard added another Pennsylvania native, Justin Oldt, currently of Bluffton, SC. With various musical training and influences, each member contributes their own unique style, culminating in an entertaining show that can appeal to a wide range of audience members.
In 2020, they had planned to continue releasing new songs digitally and perform live as often as possible. With the music industry changing drastically in the wake of COVID-19, Becky and Victor Solis had to get creative. Both full time musicians and parents, taking time off from gigging was not an option. During quarantine, Vic and Becky hosted weekly driveway concerts for their neighbors. They live-streamed these performances so fans from everywhere could enjoy a musical escape during lockdown. 
Now they have developed a larger online presence and are excited to have the opportunity to entertain a new digital fanbase! Fans could always expect a great time at a KP show. Now they can have fun at a live show or enjoy interacting online from the comfort and safety of home!
...so what's next?
After years of cover songs, Keystone Postcard is proud to bring original music to their audience. Their debut single, This Time, was released in September 2019 - The tracks, Devil, Stand Up, and Pure followed in 2020. Now, Keystone Postcard has officially released their full 8 track EP exclusively for digital download on this website.
KP fans can expect 2022 to be an exciting year! Check out the new merch page to snag your swag! Get ready for new content to enjoy. Be sure to join the mailing list so that you don't miss any updates! Check out the upcoming shows page to find out where KP is playing next. 
We can't wait for you to join us! In person OR online!